Monday | August 28, 2017 11:00 AM – 12:00 PM CDT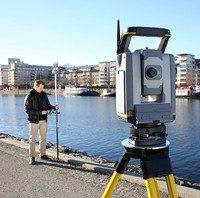 In this webinar we will discuss the differences between the Trimble Total Station targets, and best practices for using them in the field. We will discuss proper target setup in Trimble Access, with settings like Target ID, Tracking Mode, etc.

We will also discuss proper procedures and care for your targets, and when to use the different types of targets available to you. This session will be informative for anyone collecting data or staking with Trimble Total Stations and looking to get the most precision out of their Trimble Robots.

This FREE webinar will be 60 minutes in length. We are sure you will find it informative.
For more information Click Here