JOIN US FOR OUR FREE NORTH CAROLINA UAS PUBLIC SAFETY DEMO!
Session will be conducted from 9:00 am – 4:00 pm at Center for Design Innovation
450 Design Avenue | Winston-Salem, NC 27101
---
*

AGENDA | IN THIS DEMO WE WILL COVER:
• Frontier Precision Unmanned/Sensor Solutions
[Showcasing: DJI M300, M30T; Autel EVO II Enterprise; Parrot ANAFI USA GOV; Ascent AeroSystems Spirit; Deep Trekker Underwater ROVs: DTG3/REVOLUTION ROV; CHASING ROV/Drones: CHASING M2]
• Morning Classroom Presentation
• Lunch is on us!
• Afternoon Field Demo
• Q&A
Fly the skies and reach new heights — with the latest drone aircraft and sensor technology. Frontier Precision offers industry leading products and software from DJI, Autel, Parrot, Ascent, and many others – to make sure you get the right product for the right UAS application.
Frontier Precision also carries a variety of underwater ROVs and robots from Deep Trekker and CHASING – ready to tackle the planet's harshest environments.
---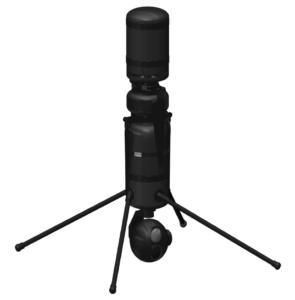 Space is limited to 50 participants, so reserve your seat now!
Have questions or want more information on this FREE event?
CONTACT:
Cole Martz, UAS Sales and Support Specialist
cole@frontierprecision.com / 336.650.8382 [Cell]
OR
Collin Kemmesat, Unmanned Technical Sales
collin@frontierprecision.com / 701.426.1604 [Cell]
For more information Click Here