Wednesday | January 20, 2021 | 11:00 AM – 12:00 PM CST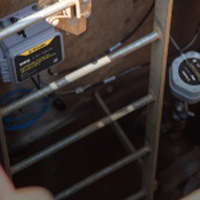 This webinar shows how monitoring of critical water and wastewater infrastructure can be accomplished with small, battery-powered, 4G LTE cellular enabled recording telemetry units (RTU's).
The webinar will include a live demonstration of Trimble Unity Remote Monitoring software and how the combination of RTU's and Trimble Unity can provide cities and towns with remote operational insight, and early warning on alarm conditions.
Please join us for a FREE 45-minute live webinar. We are sure you will find it informative!
Wednesday, January 20, 2021 at 9:00a PT, 10:00a MT, 11:00a CT and 12:00p ET