Land Mobile Imaging Services
We are excited to announce our vehicle-mounted spatial imaging solutions for robust data collection, processing and extraction. Rapidly collect accurate, geo-referenced information for planning, design, build and maintenance purposes, while maximizing safety and portability. Data processing is done in-house, as well as the option for feature extraction and deliverable creation services for those customers needing a full end to end solution.
We also offer customized training to get you up and running with your own mobile imaging package. Utilize our mobile imaging services to maximize your efforts.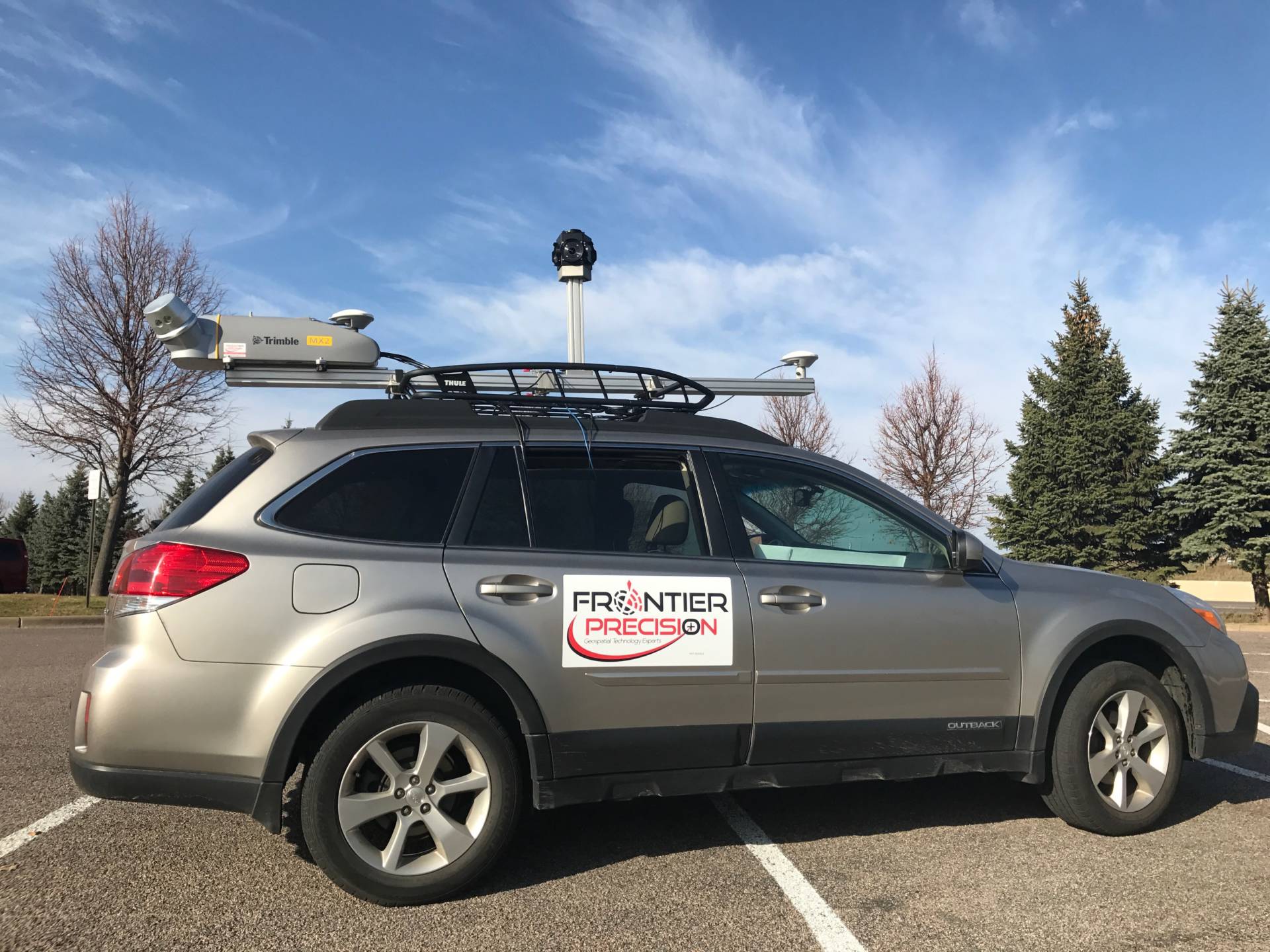 Deliverables & Applications
We are able to provide a variety of deliverables for applications, including:
Colorized Point Clouds
360-Degree Imagery
Attribute-Rich Point, Line and Area Features
Digital Terrain Models and Contour Maps
Volume Calculations
And More…
Applications:
Road Corridor Inventory Mapping & Inspection
Rail Corridors
Utilities
Environmental
Construction, Mining and Quarries
Oil & Gas
Waterways, Ports, & Harbors
Route Planning & Bridge Clearances
Historical Documentation
Subscribe to Frontier Precision's Monthly Email Newsletters!