Over the past two days you may have experienced issues downloading NGS/NOAA Base Data directly through Trimble GPS Pathfinder Office or through the Trimble Positions Desktop Add-in.  When trying to retrieve Base Data from the NGS CORS server users are reporting errors as see below:
Trimble GPS Pathfinder Office Differential Correction Window

Successfully found or downloaded 1 of 1 files.
Unable to extract base data from C:Users....BaseCORS, KENNECOTT1UT2005 (P086),  UTAH (ITRF00 (1997)-Derived   from IGS08 (NEW))p08609814181.zip. 

This file may be empty, or corrupted, or an unsupported version (please refe to the software documentation)


Search complete.
Temporary Solution: 
If using Trimble GPS Pathfinder Office for corrections you can manually download and process base data.  As a reminder, manual NGS/NOAA Base Data downloads are available through their User Friendly CORS (UFCORS) site.
Once you've downloaded your required Base Data you can select to use the Browse option in GPS Pathfinder Office's Differential Correction Wizard.  Then select the Base files to process your data.
Your files should correct as normal.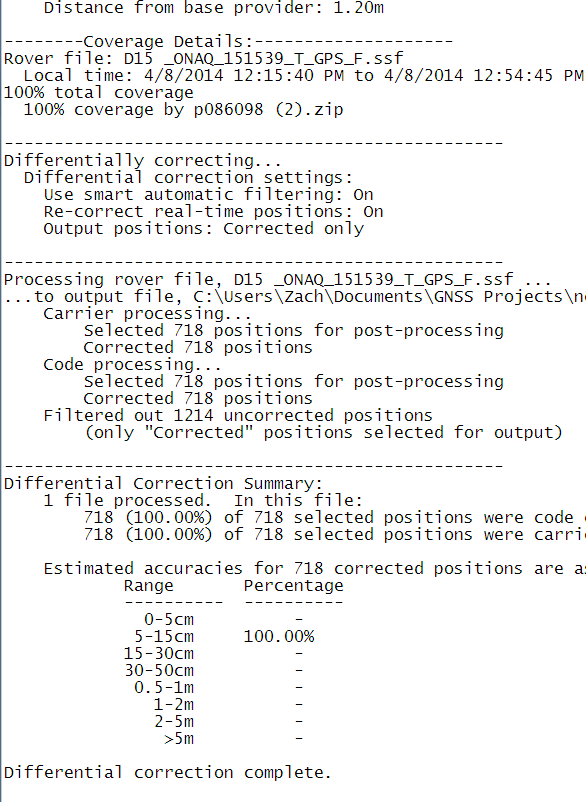 If you're using the Trimble Positions Desktop Add-in you can download the base files manually, as seen above.  Then create a new Processing Profile in your Trimble Positions Desktop Administrator.
Then Click on Create

Choose the Using a folder or specific base files option and then select the Use specific base files option.  Here you will be able to point it at the folder that contains your manually downloaded compressed base files.