Monday | September 16, 2019 | 11:00 AM – 12:00 PM CDT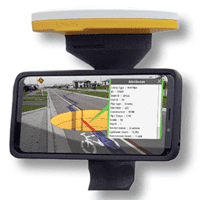 Come join us for an informative and FREE webinar on the advancements in Trimble SiteVision and Trimble Catalyst. Trimble SiteVision is an augmented reality viewer that uses Trimble Catalyst GNSS for position and location, for accurate 3D documentation. Frontier Precision has been an early adopter for both technologies and would like to share with you our experiences. We will give a quick overview of both technologies and how they work together, what market segments they work well in, as well as how to use the technology for your business. You will see some demonstration and where these systems can be easily acquired for use, as well as the new "Catalyst on-demand" option that is now available. We hope to see you there!
This FREE webinar will be 60 minutes in length. We are sure you will find it informative!
Monday, September 16, 2019 at 9:00a PT, 10:00a MT, 11:00a CT and 12:00p ET