Friday | December 15, 2017 | Trimble Certified Training
This one-day course offers hands-on instruction in the Trimble S Series Robotic Total Stations.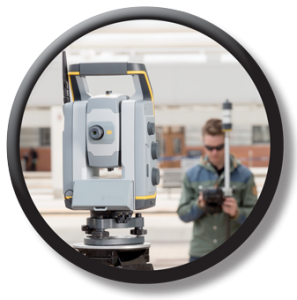 COURSE DETAILS:

Best practices for set up, field calibration routines, and traverse methods will be covered, as well as Trimble Access functions such as set up styles, sideshot/set measurement, and COGO. Use of Trimble active prisms, measurement techniques, and stake out functions are also highlighted. Finally, we will cover how to maximize field productivity with Integrated GNSS/Total Station survey methods – effortlessly switching between RTK and conventional measurements when needed.
You've got Geospatial questions? We have the answers!
SESSION DETAILS:
LOCATION: Frontier Precision-Anchorage, AK
ADDRESS: 5701 Silverado Way, Unit J | Anchorage, AK 99518
TIME: 8:00 p.m. – 5:00 p.m.
COST: $350.00 Per Student
DURATION: 1-Day [Lunch is NOT included.]
REGISTRATION CLOSES DECEMBER 11TH!

*ONCE REGISTRATION CLOSES, YOU WILL NOT BE ABLE TO REGISTER ONLINE.

Please contact your course/event trainer for class availability or registration options.

CLASS SIZE IS LIMITED TO 12 ATTENDEES & SESSIONS FILL UP FAST, SO REGISTER TODAY!
HAVE QUESTIONS? PLEASE CONTACT:
Eric Glaves, Applied Geospatial Engineer
eric@frontierprecision.com
907.868.1500 or 844.868.1500 [Toll Free]
For more information Click Here