Join us for our 2022 Frontier Precision Minnesota Survey Users Group!
Session will be conducted from 10:00 am – 5:00 pm (CT) at Breezy Point Resort
9252 Breezy Point Drive | Breezy Point, MN 56472
Cost is $99 / Per Person
---

2022 CONFERENCE AGENDA
TOPICS TO BE COVERED

• VRS and Site Calibrations
• Trimble Access Topics
• Trimble Access Stakeout Functions
• Trimble Business Center Topics
• Trimble GNSS Topics
• Trimble Robotic Best Practices
TEXT
REGISTRATION FEE INCLUDES:
Refreshments throughout the day, & lunch IS included.
HAVE QUESTIONS? PLEASE CONTACT:
Bobbi Martin | Frontier Precision
bobbi@frontierprecision.com
320.654.6511or 800.944.8557 [Toll Free]
For more information Click Here

Breezy Point Resort is offering a special room rate of $139.00 for a BREEZY INN 2 QUEEN room, for those that will be traveling to the event the night before.
Contact them for more details, and mention the Frontier User Group Rate!
Toll Free: 800.432.3777

Contact Breezy Point Resort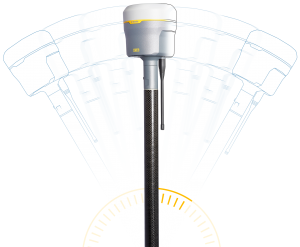 The Trimble® R12i GNSS System expands the capabilities of the ground‑breaking Trimble ProPoint™ RTK positioning engine by incorporating Trimble TIP™ tilt compensation technology so you can measure or stake out points faster and in more places without leveling the survey pole.
---
REGISTRATION CLOSES MARCH 9TH!

*ONCE REGISTRATION CLOSES, YOU 

WILL NOT

 BE ABLE TO REGISTER ONLINE.

PLEASE NOTE: For credit card payments, please contact us within 5 business days of your registration, otherwise an invoice will be sent out to the address you provided.


CONTACT: Bobbi Martin – Frontier Precision, at 320.654.6511 or Toll-Free: 800.944.8557. Payments are NOT processed automatically upon submitting registration form.