Join us for our 8th Annual South Dakota Geospatial User Group!
Session will be conducted from 10:30 am – 5:30 pm (MT) at The Lodge at Deadwood
100 Pine Crest Lane | Deadwood, SD 57732
Cost is $50 / Per Person
---

2022 CONFERENCE AGENDA
AGENDA
TRICKS & TIPS ON USING:
• Trimble GNSS Solutions
• Trimble Robotic Total Stations
• Trimble Access Software v2021.x
• Trimble Business Center v5.5x
WHAT'S NEW?
• Trimble R12i GNSS Receiver
• Trimble MX50 Mobile Mapping System
• Trimble TSC7/TSC5 Controller
• Trimble T100/T10x Tablet
• FPVision
• On-demand Training
REGISTRATION FEE INCLUDES:
Frontier Precision / Trimble gadgets & refreshments throughout the day –
lunch is NOT included.
HAVE QUESTIONS? PLEASE CONTACT:
Nathan Kupfer, Geospatial Sales Representative
nathank@frontierprecision.com
701.222.2030 or 800.359.3703 [Toll Free]
For more information Click Here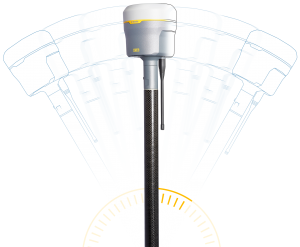 Join us following the User Forum for Frontier Precision's Annual Customer Appreciation Event from 6:00 pm – 9:00 pm!
[LOCATION TO BE ANNOUNCED]
The Trimble® R12i GNSS System expands the capabilities of the ground‑breaking Trimble ProPoint™ RTK positioning engine by incorporating Trimble TIP™ tilt compensation technology so you can measure or stake out points faster and in more places without leveling the survey pole.
---
REGISTRATION CLOSES JANUARY 3RD!

*ONCE REGISTRATION CLOSES, YOU 

WILL NOT

 BE ABLE TO REGISTER ONLINE.

EVENT SIZE IS LIMITED TO 110 PARTICIPANTS, SO REGISTER TODAY!


PLEASE NOTE: for Credit Card payment option, please contact: Paula Kinnischtzke – Frontier Precision, at 701.222.2030 or Toll-Free: 800.359.3703. Payments are NOT processed automatically upon submitting registration form.