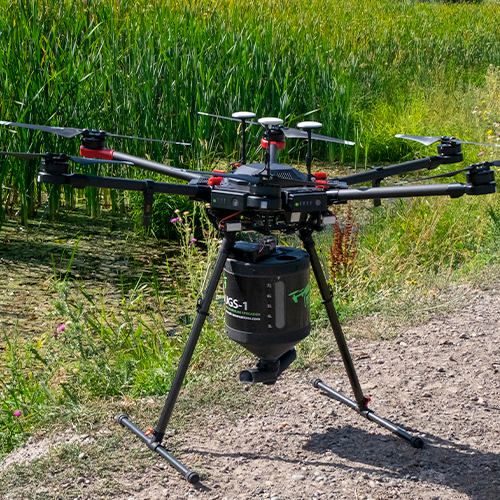 Thursday | December 10, 2020 | 10:30 AM – 11:30 AM CST
Frontier Precision offers a variety of multirotor and fixed-wing drone solutions for invasive plant control applications. We can help determine the data deliverable product needed and recommend the best aircraft for specific applications. Whether you are interested in operating drones yourself or subcontracting a service provider to collect data for a project, Frontier can help you incorporate this exciting technology into your GIS workflows.
Please join us for a FREE 45-minute live webinar where we will cover drone systems for invasive plant control applications including:
Drone Inspections – to Identify Weed Infestations

Applying Pesticides – Liquid or Granular Treatments

Mapping and LiDAR Applications – Determine Effectiveness of Control Methods and Mitigation Efforts

How to use Drone Sortie Information in FieldSeeker Invasive Plant Control Software
We'll also go over training options to help your staff become certified pilots or to gain confidence with drone systems.
Thursday, December 10, 2020 at 8:30a PT, 9:30a MT, 10:30a CT and 11:30a ET