JOIN US FOR OUR FREE WASHINGTON UNMANNED DEMO!
Session will be conducted from 10:00 am – 12:00 pm at Frontier Precision | 12658 Interurban Avenue South | Seattle, WA 98168
Morning In-field DEMO
---

FRONTIER UNMANNED SOLUTIONS DEMO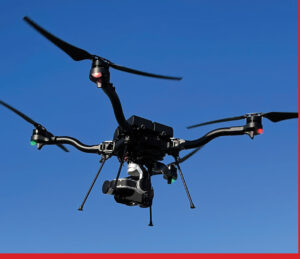 IN THIS DEMO WE WILL COVER:

• Frontier Precision Unmanned/Sensor Solutions
[Showcasing: Freefly Alta X, Astro-Mapping Kit; YellowScan Explorer, Voyager, Mapper+]
• In-field DEMO
• Data Post-processing
• Q&A
*
*
The Best Flight Plans Start Here
Frontier Precision has the latest innovations in drone aircraft and sensors to fit your job or application. Now, every place on earth is reachable. We offer industry leading products and software from Freefly, YellowScan, and many others – to make sure you get the right product for the right UAS application. 
With LiDAR, your first mapping and survey point should be with us. Our staff has the knowledge and real-world experience to help you implement LiDAR into your business. Just as important, with our range of LiDAR technology, you'll find a solution that works perfectly with your budget.
---
Space is limited to 20 participants, so reserve your seat now!
Have questions or want more information on this FREE event?
CONTACT:
Sean Muldoon, UAS Sales and Support Specialist
seanm@frontierprecision.com
208.595.8122 [Cell]
OR
Thomas Roberts, Geospatial Sales Representative
thomasr@frontierprecision.com
206.641.4140 [Cell]
For more information Click Here