There was so much to tell you about on this subject, we only got partway through it last time. View What's New in FieldSeeker® GIS – Part 1.
Here are some more awesome new features of FieldSeeker GIS:
Trap Results, Landing Counts, Etc. Visible on Map
Lab surveillance activities drive operational decisions.  Yet often times there is a delay is being able to see the results of trap counts and other surveillance data.  Or, valuable report data has to be pored through searching for the key stats that you need.
Wouldn't it be nice to view all of that on a map?  Now you can!  Trap counts, landing counts, recent aerial treatments, and other time-sensitive data is available immediately and visually.
Restricted Areas
Do you have a list of "do not spray" or "do not enter" areas?  Maybe you carry around a printed list or a map book with notes in it of places with bad dogs, dangerous homeowners, do not spray requests, and the like.  These can all be entered in as restricted areas, and FieldSeeker mobile will give you a warning when you are near the property.
Keep track of the type of restriction, last contact, and warning information.  Now everyone can be on the same page!  Even if you are filling in for someone, you'll know which places to pay special attention to.
User-Defined Fields
Though most people's field data is basically the same, you might keep track of specific information that is different from other districts.  FieldSeeker lets you define any out of the ordinary things in User-Defined Fields.
Locations and time card entries support up to 5 user-defined fields, which can be required and can have picklists defined.
Enhanced Search Tools
It's important to be able to easily find information after it's entered.  We've enhanced our search tools so that you can search on basically any data value, visualize the data on a map, review details, and get quick reports.
Streamlined Site Visit Data Entry
As with the mobile iOS software, site visit data entry has been streamlined so that inspection, treatment, larval sample info, and pictures are all accessible on the same screen.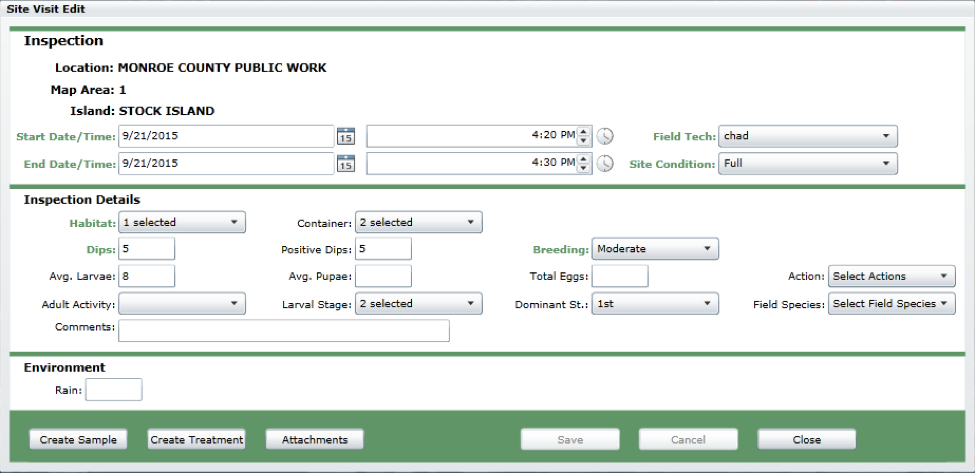 SkyTracker or AgNav Aerial Treatment Import Tools (Optional)
Aerial treatments, whether flown in-house or by a contractor, often result in aerial treatment maps and report information that can be automatically imported into FieldSeeker. We've built automated tools that import SkyTracker or AgNav aerial treatment data, which results in map layers showing recent activity as well as treatment records that are included with the rest of your treatment information.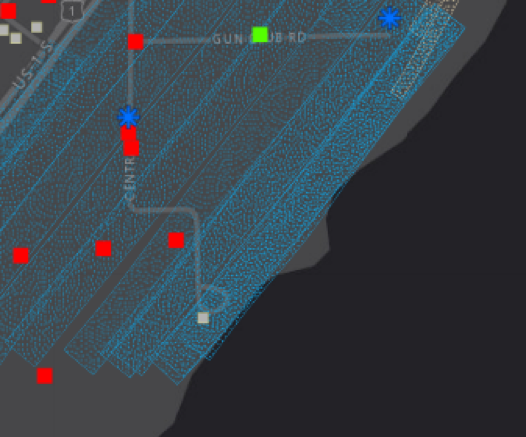 We hope that you've seen some things you like. If you have questions about FieldSeeker functionality or would like to try the software out, please contact us.
Future editions will talk about what's new in Sentinel® GIS, our ArcGIS Desktop-based software.